MOMMY MAKEOVER CLEVELAND, OH
Pregnancy is a great gift, but after the baby is born it can be hard to get your body back into shape. There are many procedures available to help regain body contour with a beautiful, natural result.
A Mommy Make Over addresses both the breasts and abdomen. Some of the most common physical changes after pregnancy are breast sagging and loss of volume, along with excess skin and stretch marks of the abdomen. Another concern post-pregnancy is added weight gain.
The best time for a Mommy Make Over is when childbearing is complete and you have attained a stable post-baby weight. A large weight loss or gain after your surgical procedure would alter the final result.
A Mommy Makeover: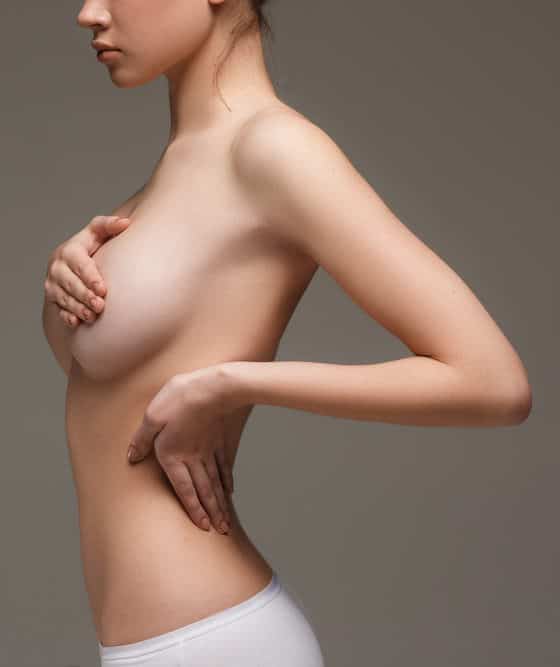 Breast surgery for mommy makeover generally consists of a breast lift (mastopexy) with or without augmentation. Breast augmentation uses implants that can be either silicone or saline, round or shaped depending on your body shape and form. Implant size and shape with be determined by you and Dr. Totonchi after your consultation. A breast lift addresses the excess tissue and sagging of the breast while the implant adds volume to the deflated breasts.
Abdominal surgery for mommy makeover generally involves a full tummy tuck or a mini-tummy tuck, depending on the area and extent of excess tissue of the abdomen. A full tummy tuck also involves tightening of the abdominal muscles which are weakened due to being stretched during your pregnancy. A full tummy tuck takes 2-3 weeks to heal and generally 6 weeks to fully recover. Liposuction is often added to the surgical procedures to improve the contour of your abdomen.
Be specific about our expectations so that Dr. Totonchi can tailor your Mommy Makeover to attain your goals. You may bring photos of your pre-baby body shape and contour or pictures to help Dr. Totonchi visualize your desired result.
For more information on having a complete Mommy Make Over contact Dr Totonchi, in Cleveland, Ohio at 440-461-7999.
Dr. Totonchi is seeing patients on the East and West side of Cleveland.