BREAST LIFT SURGERY IN CLEVELAND
What Is Breast Lift Surgery?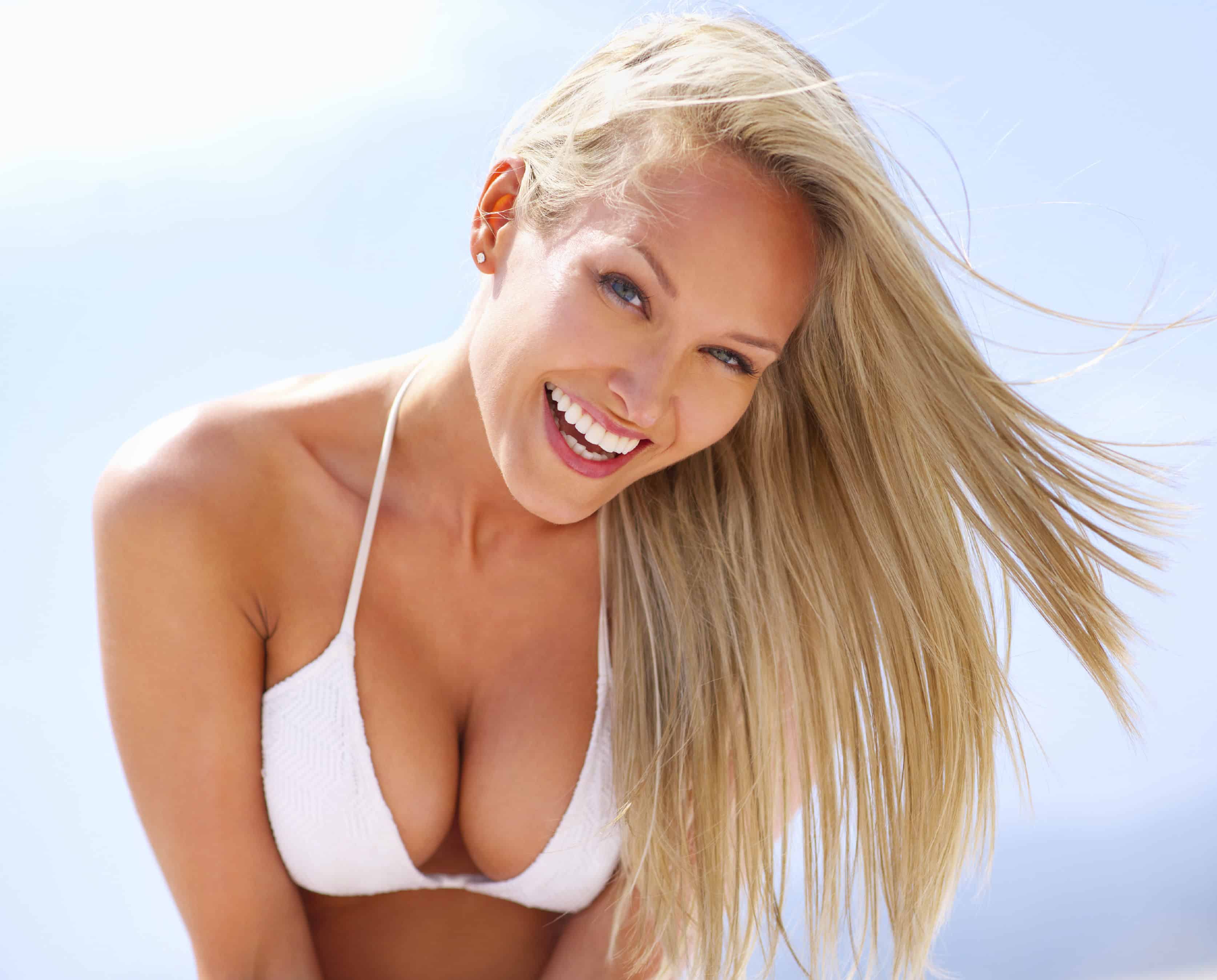 If your feel your breasts have flattened, sagged, lost shape and volume, or your nipples and areola point downward, you may consider breast lift surgery. Women's breasts mature over time and lose their firmness and youthful contour. The breast lift or mastopexy procedure raises the breasts by removing excess tissue, and then reshaping and supporting the breast, which restores a youthful, uplifted appearance. A breast lift does not change the size of the breasts, it just lifts and supports the breast tissue that is present. If you have large or elongated areolas, which is the darkened tissue surrounding the nipple, they can be reduced at the time of your breast lift.
If you desire volume to your breasts, you may consider a breast lift combined with breast augmentation. Breast augmentation can either be done at the same time as your breast lift or staged, depending on surgeon preference. Details on breast augmentation can be found on the web home page. Breast lift surgery alone or in combination with augmentation is highly individualized, and Dr. Totonchi can assist you in determining which procedure is right for you. Breast surgery should not be considered until childbearing is complete. Significant weight loss or weight gain after breast surgery can negatively impact the final result achieved.
Am I a Candidate For Breast Lift Surgery?
Breast lift surgery can benefit many women who feel insecure about their breasts by boosting their self-esteem and making them feel more comfortable with their bodies. Candidates for breast lifts include women who:
• Have flat or sagging breasts
• Want to restore their breast shape after pregnancy
• Have nipples that point downward
• Want to enhance their breasts after significant weight loss
What can I expect after breast lift surgery?
The results of the breast lift procedure are visible immediately. The final breast result will continue to improve over 3 months, as the breast shape and position form. You will have an incision around the areola, a linear incision vertically on the inferior portion of the breast, and a horizontal linear scar near the breast crease. The incisions heal within 7-10 days. Scars will continue to mature for a full year after your breast surgery.  Once your incisions heal, scar massage, moisturizing creams, and silicone sheeting strips help to minimize the appearance of the scars. Be aware that your breasts will continue to change over time as your breasts age and mature.
You will be given a prescription for pain medication. Pain is variable from patient to patient.  The maximum pain will be in the first 48-72 hours. Most people tolerate breast lift surgery well and feel good 5-7 days post-op, and return to work after the first week. Wearing a good support bra/sports bra post-op is important.  You may return to your regular exercise routine 6-8 weeks after surgery. Instructions about post-operative care are provided to each patient and can also be printed from Dr. Totonchi's website.
Give us a call today to schedule with Dr. Totonchi  (440) 461-7999 for more information or click here to schedule an appointment.
Breast Lift FAQs
How Long Will My Results Last?
Breast lift surgery results are long-lasting. However, your breasts will continue to age naturally and the results can be affected by weight gain and/or pregnancy. To see the results of Dr. Totonchi's breast lift procedures, please view the before-and-after breast lift photo gallery.
Does Insurance Cover Breast Lift Surgery?
Breast lift surgery is an elective procedure that insurance companies do not cover. Please contact our staff if you are interested in learning about our financing options. We would be happy to assist you and answer all of your questions.
Is Breast Lift Surgery Safe?
As with any surgery, the breast lift procedure does come with the risk of complications. Dr. Totonchi is an experienced, board-certified plastic surgeon and takes all of the necessary steps to help reduce risk, as patient safety is his top priority. At the time of your consultation, Dr. Totonchi will discuss the risks with you and address any concerns you may have.